Currently viewing the tag: "icon"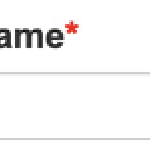 On
February 22, 2019
By
Sarah
If you've noticed this little icon next to some of the fields in an online document recently, it's new! The clipboard icon next to a field in the online portfolio is an indicator that the field, when completed or edited, will update other areas of a trainee's portfolio. In this way, personal details & important […]
Continue Reading

→
#POTip: You don't need a twitter account to read our tweets!