The View as PSPDP page on Portfolio Online has now been updated to provide a much improved end user experience.
To remove confusion with Activities in general, Post Activities are now called Post Objectives.
When creating a new Post Objective, you'll now choose the specific HLO that it is linked to. You'll no longer have to manually link your PDP Items to Key Capabilites.
This means that later when you map your activities to your 'Active PDP' you'll be able to choose any of the Key Capabilities for a HLO connected with each PDP Item.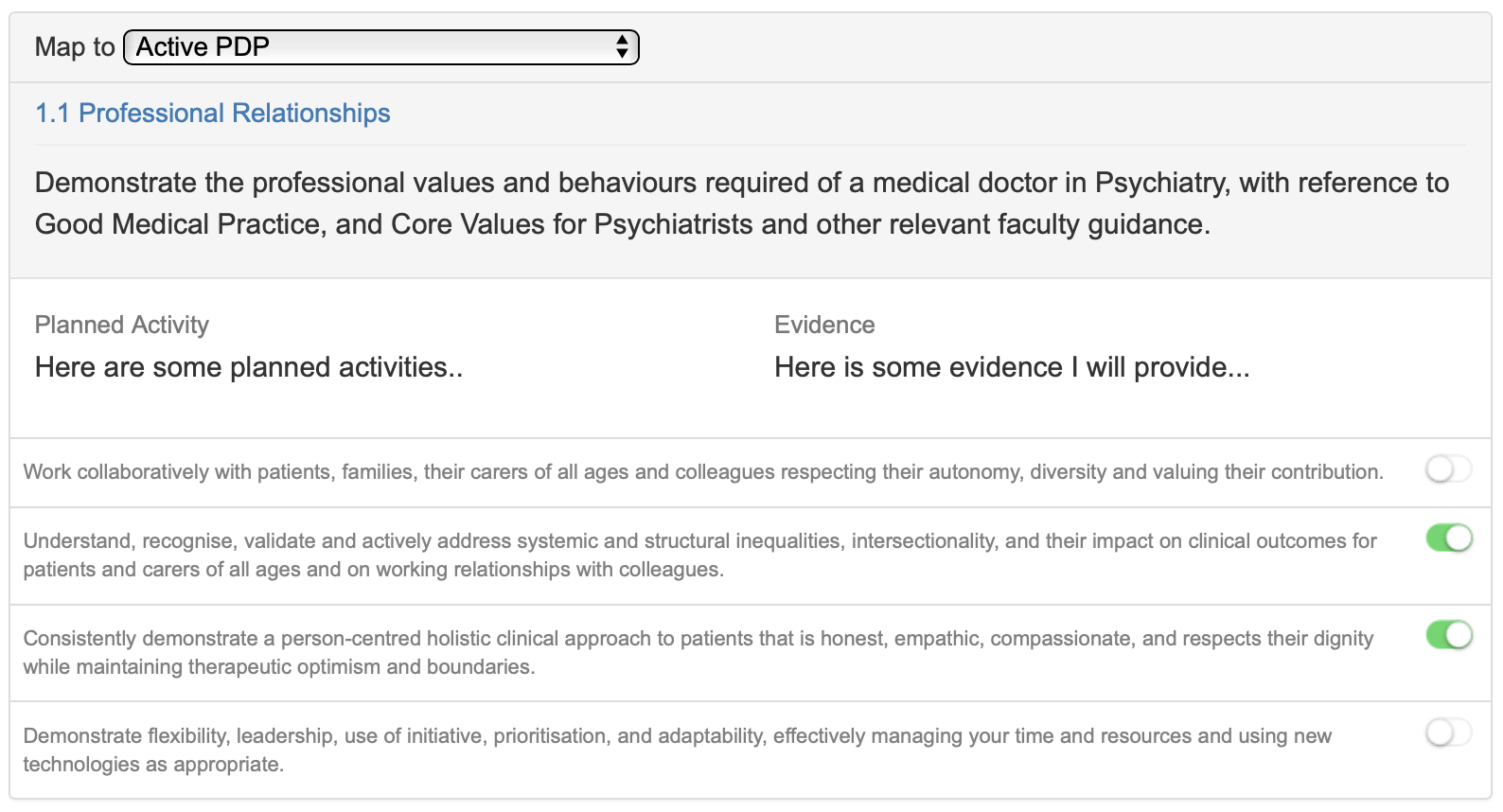 The PSPDP view has also been updated so that it is much easier to use. Each GPC is now on a separate tab which helps with navigation and you can create Post Objectives directly from the View as PSPDP page itself.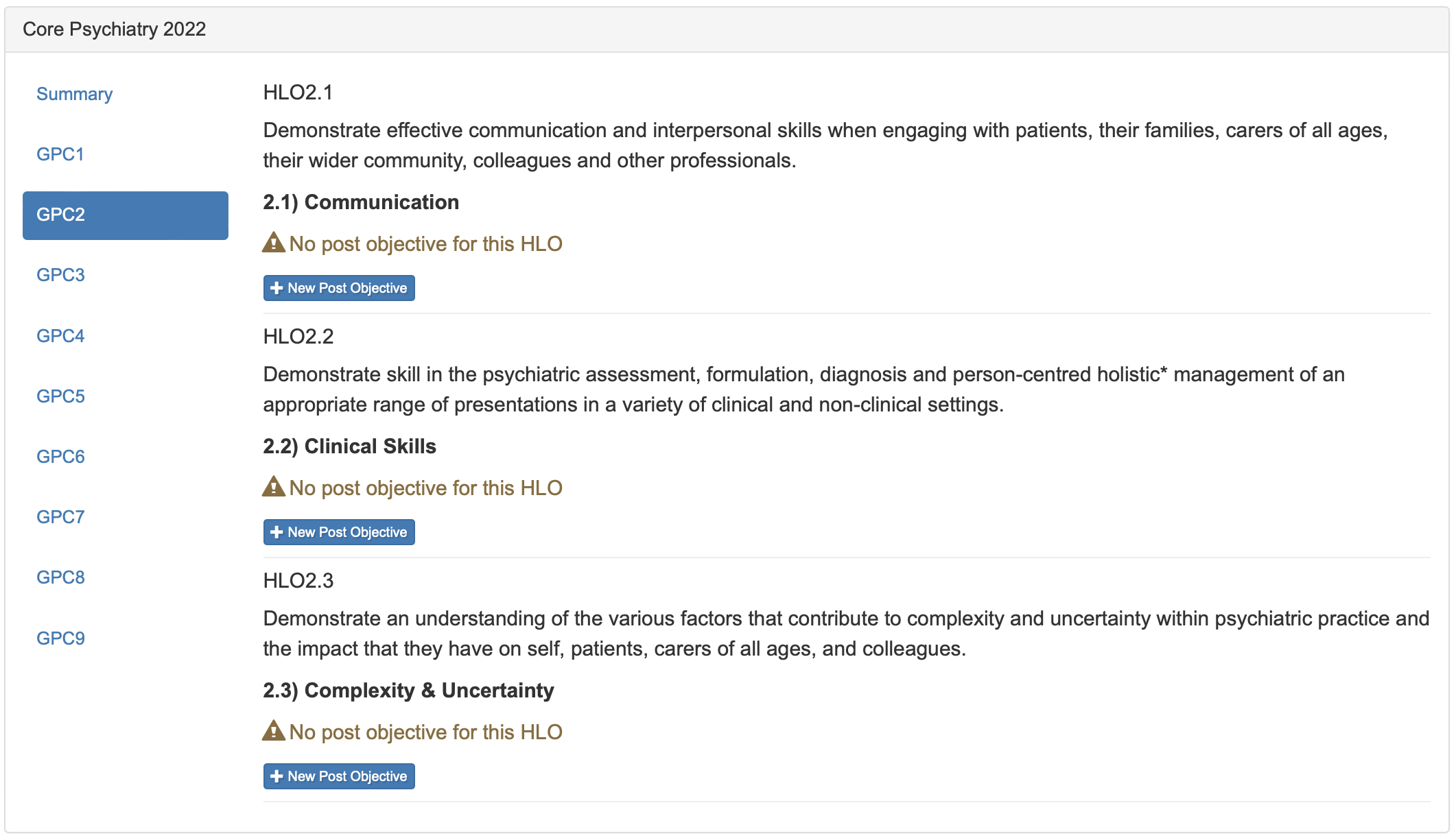 We have also addressed issues with duplication of content and comments.
Finally we have addressed issues with the Psychiatric Supervision Report (PSR), in particular the completion of interim reports and the inability to change Performance Ratings. These ratings are now built into the form itself, and each form has its own set of ratings.
We hope that you find this update useful and that we can continue to improve the portfolio to meet your needs in future.
If you have any issues please contact us on our support email support@portfolioonline.co.uk
Happy portfolio building!
The Portfolio Online Team